Tomorrow's successful companies change the world today.
Join our team and community
We believe in entrepreneurship. Our drive is to solve big problems that contribute to a better world. Not by talking, but doing. And we know we can't do it alone.
Our diverse, entrepreneurial team and community is the driving force of everything we do at Aimforthemoon.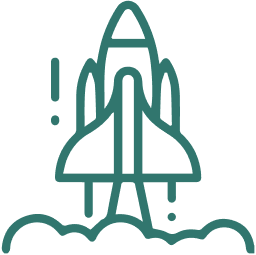 Dream big, Start small
We dream big and bold, start small and learn and grow fast. This way we contribute in solving big challenges and transform the way tomorrow's businesses are build.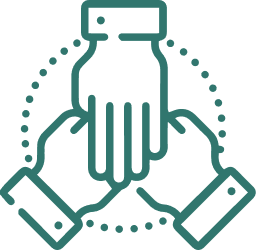 Make it happen together
For every partnership we match the best team of entrepreneurial pioneers with the needed skills and mindset. We work as a team, we make impact and help each other out when needed.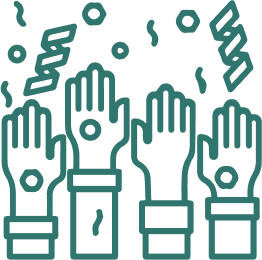 Enjoy the journey
We do the things we love and we have close relations with each other and our partners and clients. We celebrate success during our team events and never stop learning to unlock the best in ourselves.
At Aimforthemoon we

share success

,

grow together

and

never stop learning

to unlock the best in ourselves
Open positions
We are Aimforthemoon. We are a corporate innovation studio creating impact through business with teams of entrepreneurs and corporate innovators. We're constantly on the lookout for experienced entrepreneurs, innovators and creators to join our team or join our community to receive opportunity updates, content and event invitations.
Diversity of unique and challenging innovation projects with industry leaders;
Join a team of serial entrepreneurs and innovators;
Competitive compensation package based on your experience & teambonus;
Flexible and hybrid working hours and paid holidays;

Entrepreneurial learning organisation: many initiatives and opportunities to accelerate your personal and professional growth;

Inspirational office including free healthy, fresh, vegetarian & vegan lunch, flexible work spaces and health facilities, including our own gym;

Network of 500+ top entrepreneurs & corporate innovators;

Team events and Friday drinks at our own bar and rooftop terrace.
Our office
Our Moonshot Studio is located at the Houthavens, Amsterdam. The place where we build and scale tomorrow's corporate ventures.


Address Danzigerkade 8 Amsterdam
Any team or community related questions?
Get in touch with our People & Culture Lead Renée at renee@aimforthemoon.com.
Our clients
Join us in changing the way tomorrows ventures are built. Read more about our clienst and the challenges they face.